Beast of No Nation and Spiderman star, Abraham Attah has been seen sporting a new hairstyle in his base in the United States of America.




Abraham Attah who played Agu in the civil-war-themed movie, Beast of No Nation, was spotted in a black and white photo as he relaxed in a seat outside.
The actor's new look would come as a surprise to many as he sported some short curly not long ago.




Attah, for some time now, has been giving off fashion and body goals as his photos suggest that he is currently working out.
It is yet to ascertain whether his new hairstyle is for a movie role or the Spiderman cast just wants to change his appearance.
SEE PHOTOS BELOW: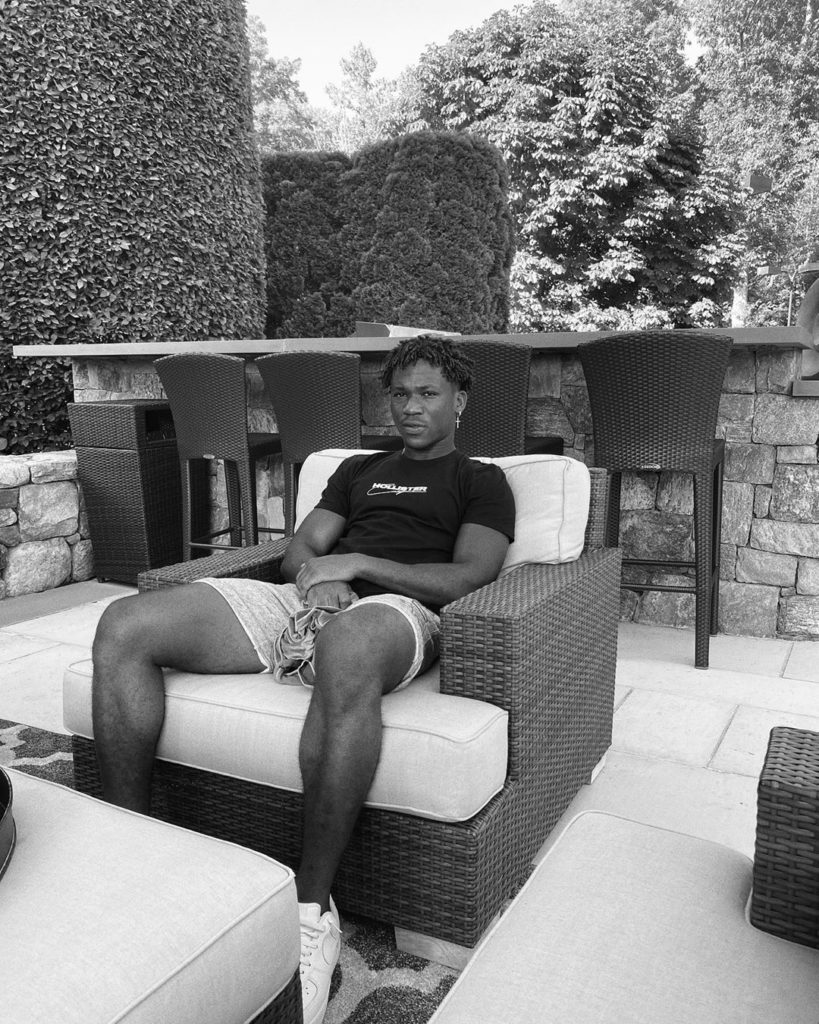 Abraham Attah made a huge name for himself after he starred in Beast of No Nation alongside award-winning actor, Idris Elba.




The duo caught the eye of the media in and around the globe as they won a number of awards for the production.
Good fortune located the Ashaiman-based young boy as he was eventually relocated to the United States of America where he currently resides.
Apart from making a rather successful acting debut with Beast of No Nation, Abraham Attah has starred in a number of movies including Marvel's Spiderman.